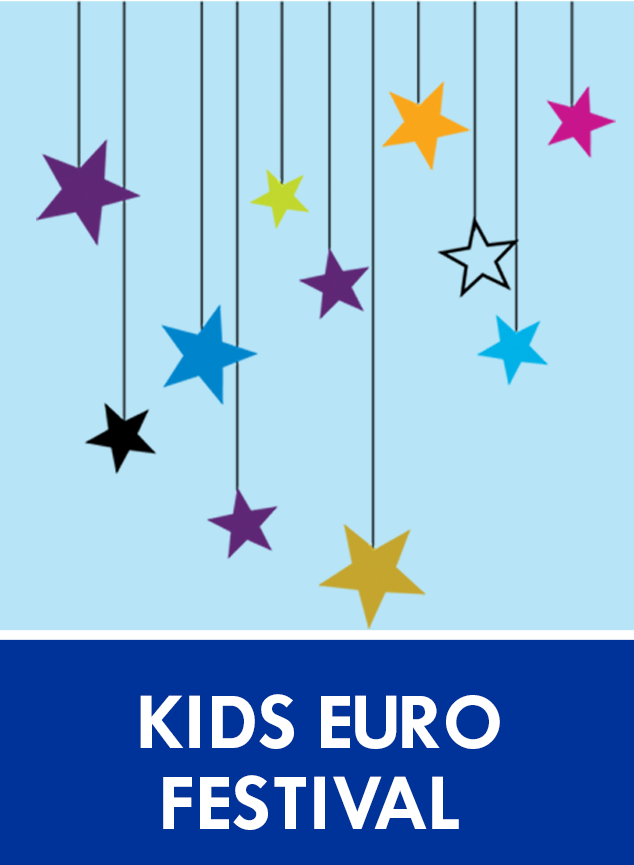 Kids Euro Festival
Launched in 2008, Kids Euro Festival is the largest children's performing arts festival in the United States, annually presenting more than 100 free performances through the collaboration of all 28 European Union member states and dozens of major American cultural organizations. Featuring professional artists performing for children and their families, Kids Euro Festival includes public performances, school performances, and reading workshops, as well as in-school artist residencies, performances for hospitalized children, and a full day of activities for children with special needs. No other children's festival of the scope and variety of Kids Euro Festival — whether measured in terms of duration, number of performances, variety of artists and genres, or number of diplomatic and organizational partners — currently exists elsewhere.
Learn more at: www.kidseurofestival.org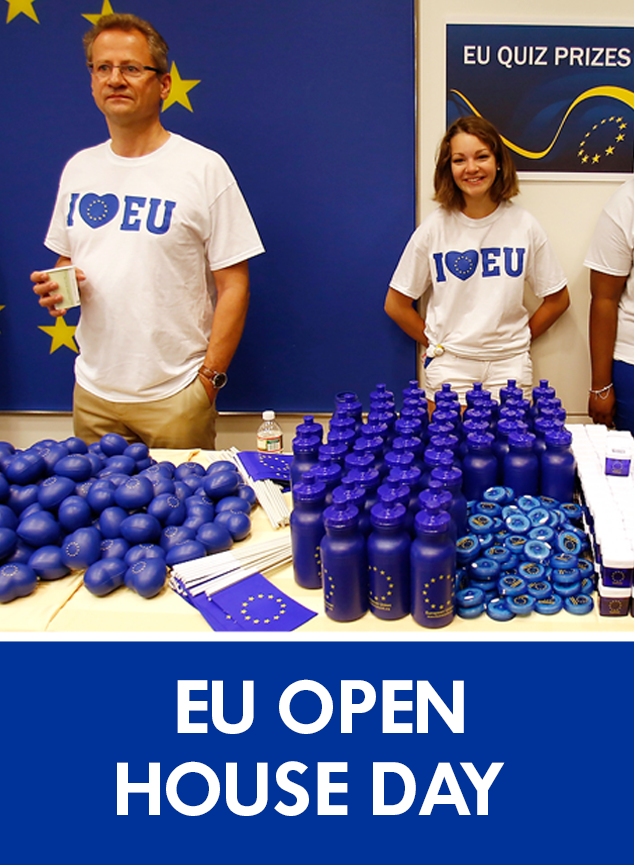 EU Open House Day
On EU Open House Day — which takes place the second Saturday of May — each of the European Union's 28 Member States and the EU Delegation open their embassy — or the residence of their ambassador — to the general public. Visitors can experience the traditions of Europe while touring cultural exhibits, sampling native dishes and culinary showcases, listening to music, taking part in children's games and other educational activities, and meeting key embassy officials and their staff. The event is conducted by selected staff and volunteers from the European Union member state embassies. As one of Washington's most popular annual events, EU Open House Day typically experiences 100,000 visits in just six hours.
Learn more at: www.euopenhouse.org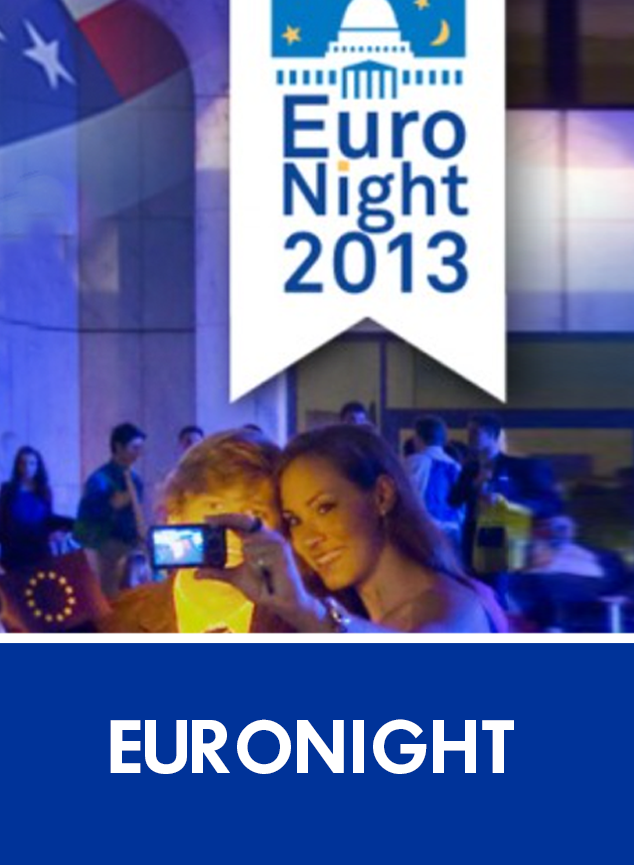 EuroNight
EuroNight features the cultural and culinary traditions of the EU member states, offering almost 1,500 patrons the opportunity to "journey" throughout Europe. Guests can dialogue with embassy representatives — often dressed in native costume — taste national dishes and drinks, and gather travel and historical literature and keepsake items, while a slate of onstage European artists offer the evening's entertainment. As with EU Open House Day, EuroNight seeks to introduce guests to the purpose and activity of the European Union and its diverse culture. However, unlike EU Open House Day — on which visitors travel to separate embassies — EuroNight takes place in one location, during which guests can experience the culture of a collective gathering of EU member state countries.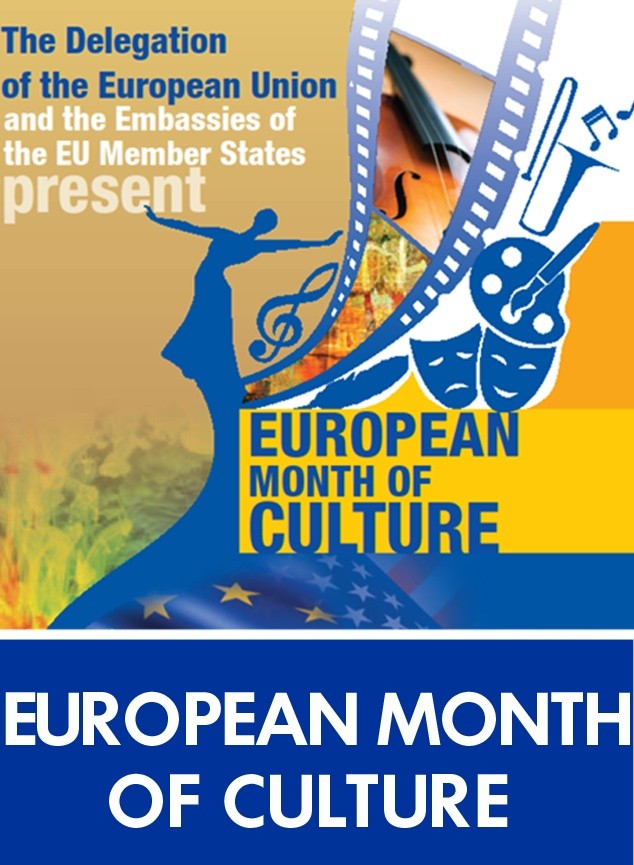 European Month of Culture
The European Month of Culture is an annual month-long festival of almost 100 events for the American public, highlighting the diverse cultures of the 28 EU embassies in Washington. Extensive cultural programming is offered, including musical performances, dance, lectures, film screenings, art exhibits, conferences and workshops, and most events are free. The European Month of Culture provides the opportunity for residents and visitors to experience first-hand the varied cultures of the 28 EU embassies, while strengthening ties between the EU missions and leading U.S. cultural institutions.
Learn more at: www.euintheus.org/event/european-month-of-culture/